Buy or Sell Your Yacht with Confidence, Security, and Expert Knowledge on Your Side
Specializing in the sale and importation of luxury watercraft to boating enthusiasts in Ontario & Quebec since 2002
Browse Listings
"Brendan and Keith were able to find us the exact boat we wanted! They are both knowledgeable and professional, and you can definitely tell they love what they do."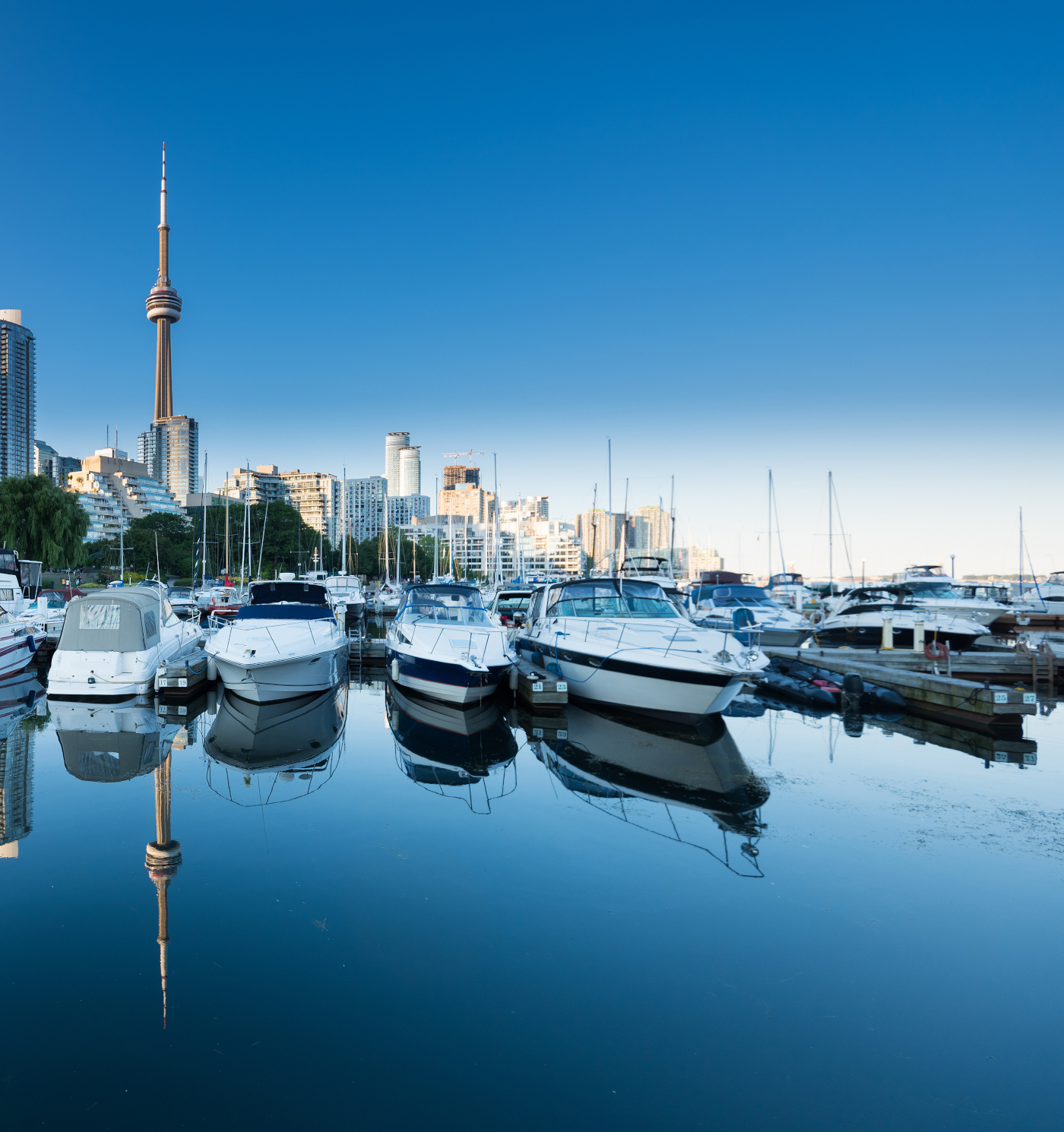 Our Services Include:
Brokerage - We represent you and your interests throughout the process of buying or selling a boat. Gain access to our worldwide network of marine professionals, and rest easy knowing that we have the knowledge you need to make informed decisions.

Importing & Customs - Dealing with red tape, permits, and other hassles associated with Customs can be a painful experience. Save yourself the stress! Let us take care of the drudgery for you. We have successfully imported many boats to Canada since 2002.

Transportation - Not all luxury watercraft can be found where you live. We scour our international network of transportation professionals to help bring that perfect boat right to you.

Financing - Marine financing can be a challenge. We rely on professional, trustworthy contacts in the industry to help you navigate and overcome any problems in funding or finalizing transactions.

Experience the freedom of owning your own yacht!
Owning your own luxury marine vessel opens up worlds of experience. Whether you want to entertain friends and family, or travel the globe in search of adventures, there's no better way than riding the waves in style.

For many, owning a yacht shows that they have "made it." Celebrate success! Reward yourself with the hallmark of true sophistication.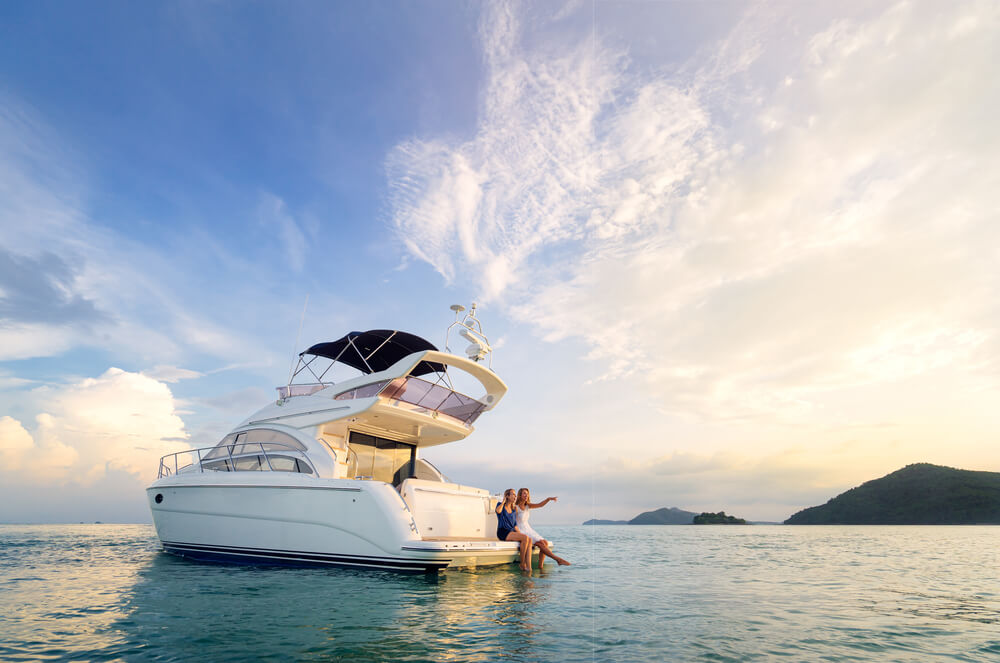 Testimonials
"Unquestionably the BEST buying experience ever! Tremendous knowledge and advice. Every small detail accounted for, and made our lives easy during an otherwise complicated transaction buying in the US and importing to Canada during COVID. Everything went like clockwork and we now have an absolutely pristine, perfect boat. In this world, in these times, it is a pleasure to deal with someone with the highest integrity, and has your back. We highly recommend Bronte Shore!"
-W&C Hogan
I have known Brendan and Keith for a few years and they have always been very helpful when I have purchased any boats. Brendan has personally arranged for a marine mechanic to service my boat at my house or boat slip numerous times. He has always been very generous with his time and has helped me do boat repairs and even wax my boat. He has also towed my boat to storage when I didn't have a vehicle available. I would highly recommend these gentlemen if you're interested in buying or selling boat. They always stand behind their deals and go above and beyond to ensure customer satisfaction.

-Michael Rigby
"I have been a customer of Bronte Shore Yacht Sales for over 20 years. During that time the team has sourced 5 yachts for me. All the yachts purchased over those 20 years were purchased, site unseen, by myself. Each yacht was sourced by Bronte Shore based on my needs and wants, in a newer or larger yacht. Often when they found the yacht, usually in the USA. They drove to where it was located, inspect the yacht, had it surveyed and negotiated the purchase price and transportation to Canada. Bronte Shore Yacht Sales is a broker that cares about their clients during the purchase and again afterward. Their knowledge about yachts, in Canada and in the USA, is perfect for those novice purchasers or the experienced yachters . I highly recommend this company for anyone looking to purchase a yacht."
-Gary Furness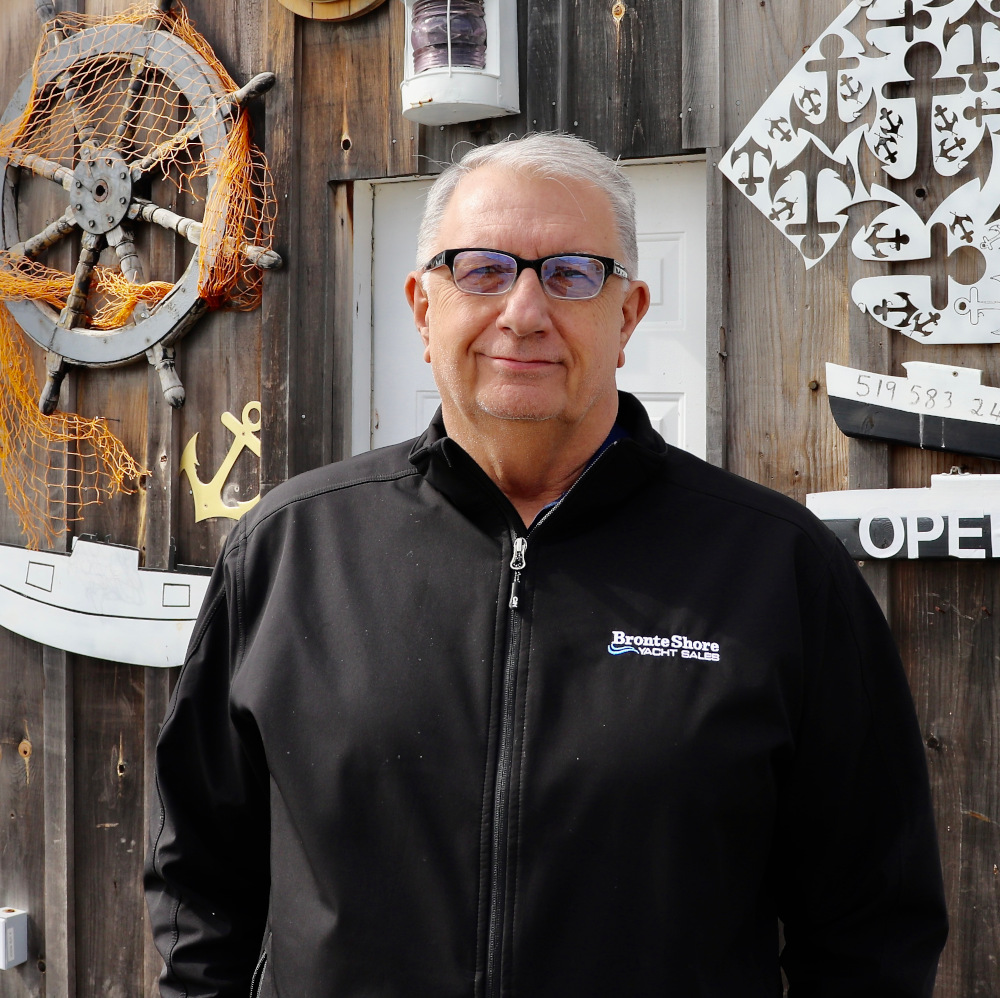 Keith Milner - President
Company founder and President Keith Milner grew up in the fishing village of Port Dover, Ontario. His family was involved in the fishing industry, and Keith's earliest memories include quality time on the tugs with his parents.

Keith joined the RCMP and, after a successful career, retired from policing to launch Bronte Shore Yacht Sales, a company dedicated to serving boaters with integrity and expertise.

He is Transport Canada trained and a life-long boater who loves nothing better than being on the water with friends and family. Keith looks forward to helping make your marine dreams a reality!
Why use us as your yacht broker?
We work on your behalf.
Be it finding the boat of your dreams or selling your present boat, we address all facets of a boat purchase.
We are professionals who know boats.
We will sit down with you and discuss your needs and establish what boat will serve you and your family best. We know brand quality and reputation. We can help you make the right decision.
We have long-established contacts with other brokers in the industry.
When we make calls on your behalf, we will get the full story behind the boat you are considering. We know what questions to ask.
When we find your boat, we will research and then discuss with you what we consider to be a fair offer.
We will have assessed the boat's condition and researched past sale prices through proprietary software that accurately reports past sales for the model you prefer. We will visit the boat with you and give you our opinion concerning condition, options, and suitability. There is no sense surveying a boat that doesn't meet our initial inspection. We will prepare an offer that affords you all necessary protections. The seller will want to know that a deposit is in place when the offer is made. We hold those funds in escrow until closing. We will arrange a vessel survey in co-operation with you, and we always use reputable surveyors for the job.
We can buy US currency at preferred rates, saving you money.
If we are looking in the United States for your boat, we have established currency exchange companies that we work with regularly.
We get preferred rates to bring your boat home to you.
We have established contacts with reputable trucking companies.
We know the history of the boat.
If you are looking at one of our listings, you can be assured that, whenever possible, we have personally viewed and examined that boat, and that pictures were taken by our staff. We know the history of the boats we list. We turn down listings if they don't meet our standards. We want satisfied clients who become friends of the company and will seek our help in the future.
We maintain a roster of qualified, honest technicians who provide first-rate service.
Our experience in the industry lets us find the most reputable and trustworthy professionals. You don't have to waste time and money arranging the services you need.
We help you avoid risk.
If you are considering a private sale, you will be learning as you go and exposing yourself to risk. Privately advertised boats are often boats that a broker has refused to represent due to condition or circumstances. Are you confident that no liens have been placed against the boat? Are you protected by a legal contract? Is your deposit safe and will the boat be there when you conclude the deal? Have peace of mind. Use us as your broker.
Why wait?
Get in touch today to let us help you make your dreams come true!
Or Contact Us Now