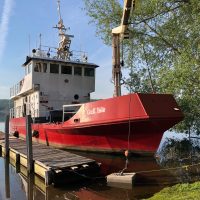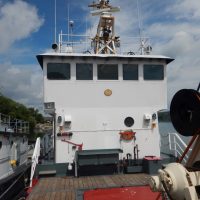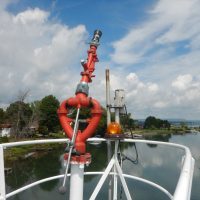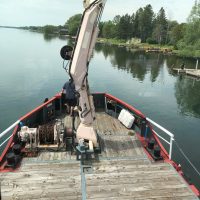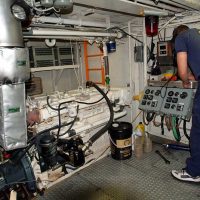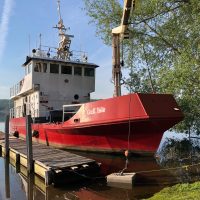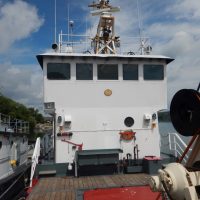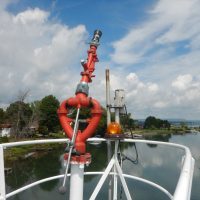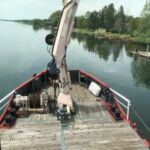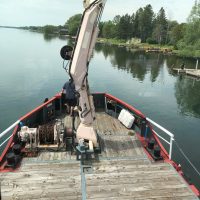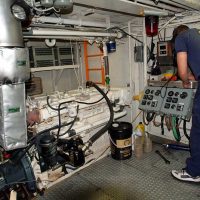 1980 Custom Buoy Tender
1980 Custom Buoy Tender
EX CANADIAN COAST GUARD BUOY TENDER FULLY SERVICED EQUIPMENT WITH TOP OF THE LINE EQUIPMENT OVER ($ 1,000,000.00 VALUE ) NEW JUST FOR ELECTRONICS. This is a great opportunity to purchase a solid proven work vessel at a fraction of the cost.
She is ready for your next expedition or job.
Length (LOA), 19.05 m , 65 ft.
Breadth 6m, 19ft 8in.
Depth (moulded) 1.71 m, 5ft 7in.
Draft 1.35 m , 4ft 5in.
GRT 79.78 tons
NRT 33.34 tons
Freeboard 1m , 3ft 3in.
Cruising Range, 2000 Nautical Miles
Endurance 10 Days
Cruising Speed 10 knots
Fuel Capacity 20 m3, 5283 US Gallons , 19,969 Litres
Fresh Water capacity 6.2 m3, 264 US Gallons, 998 Litres
Fuel Consumption 0.3 m3 per day, 80 US Gallons, 302 Litres
NAVIGATION/COMMUNICATION EQUIPMENT
1 X AutoPilot-ComNav Marine 2001
1 X Digital Gyro Navigation 24VDC
1 X Compass Ritchie Binnacle 6"
1 X Compass Repeater, Anshutz Repeater
1 X Echo Sounder Skipper GDS101
Sperry Marine BridgeMaster E Radar Unit
AIS. Saab AIS GPS/DGPS Units
Sailor VHF?radio Telephone/FM Units
Westinghouse Satelite Telephone Units
Avo Intercom with auto-hailing to all compartments
Other Radio , United Security Products security system
PROPULSION AND STEERING
2 X Cummins NT855 Marine Engines - 189 KW each
2 X Twin Disc Transmissions -Model 4G5114SC
Wagner Model 250-1300 hydraulic power steering
Wagner Model 250-1300 steering gear
GENERATORS
2 X CAT 304 gen sets-63KW, 240 VAC , 60hz
DECK TOWING EQUIPMENT
1 X HIAB Sea Crane 200-lift capacity 9,100 kg
1 X Manual Crane Arm Boom with Lewmar 40 2 speed electric winch -lift capacity 900kg
AUXILLARY SYSTEMS
Fuel System,Lube Oil System, Air Compressor, Cooling System,Bilge System,Firefighting System,Sanitary System,Hydraulic System
Domestic Water System
Accommodation HVAC System
Safety Equipment
Fixed CO@ fire fighting system
Portable dry chemical fire extinguishers
Breathing apparatus equipment
Emergency immerson suits.
Living Spaces/Accommodations
3 x small staterooms with sleeping accommodations for five persons.
Galley, mess and lavatory facilities
[frontend_admin form="270"]