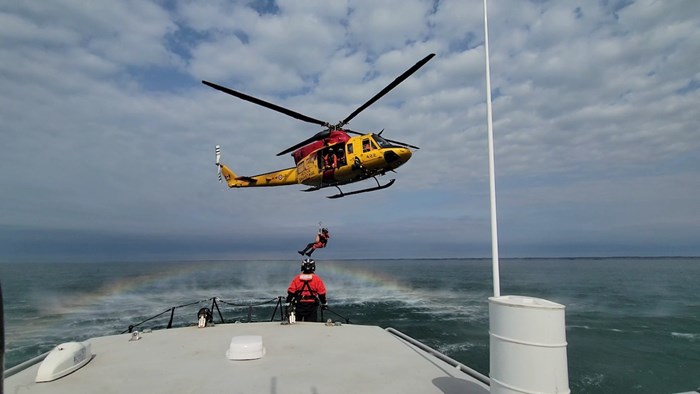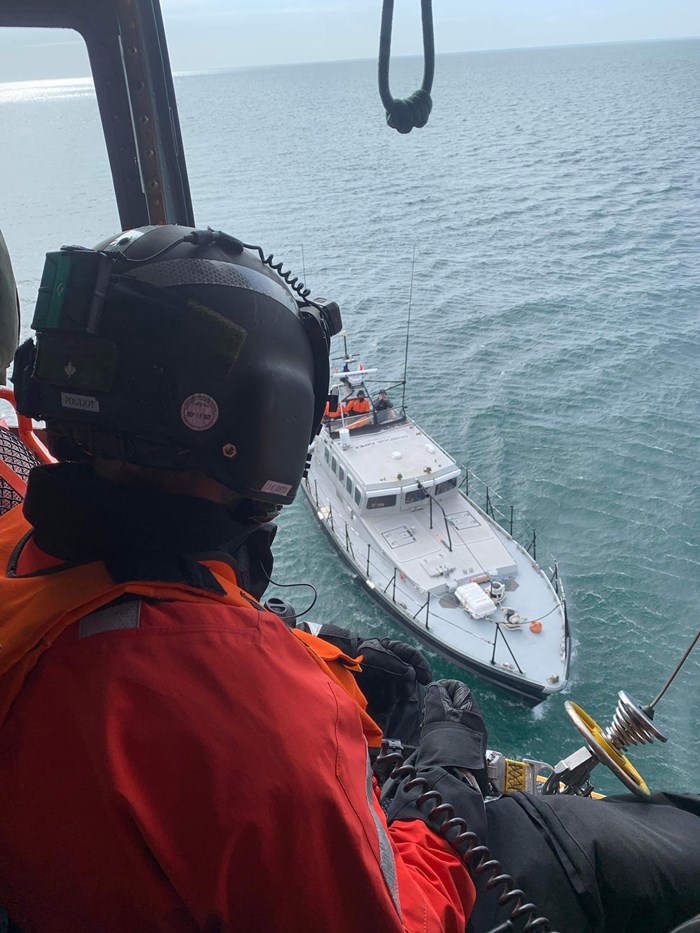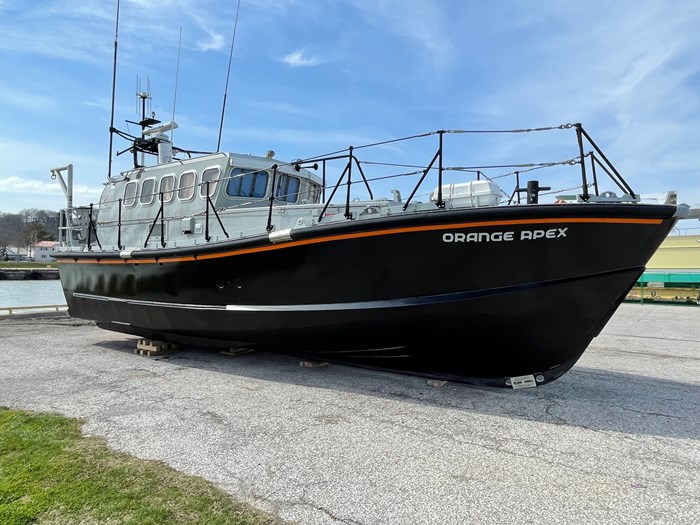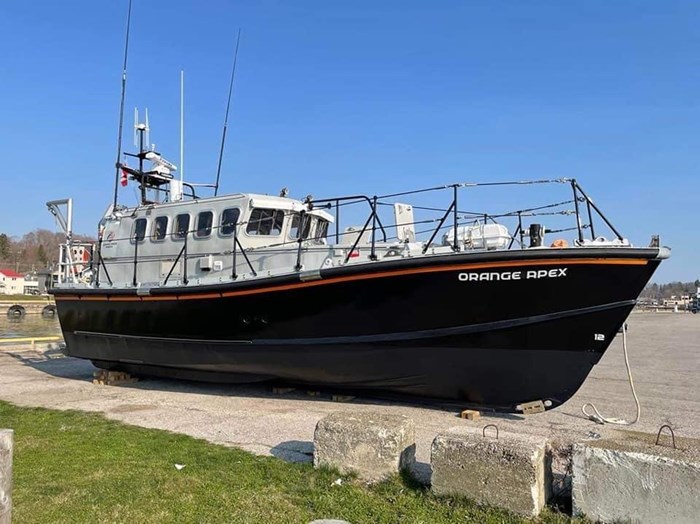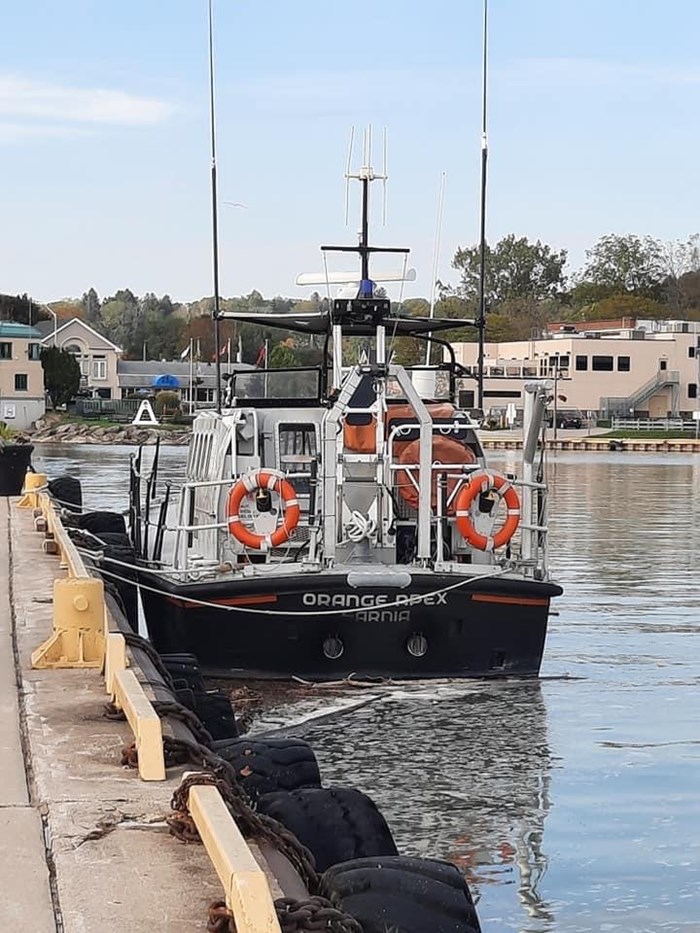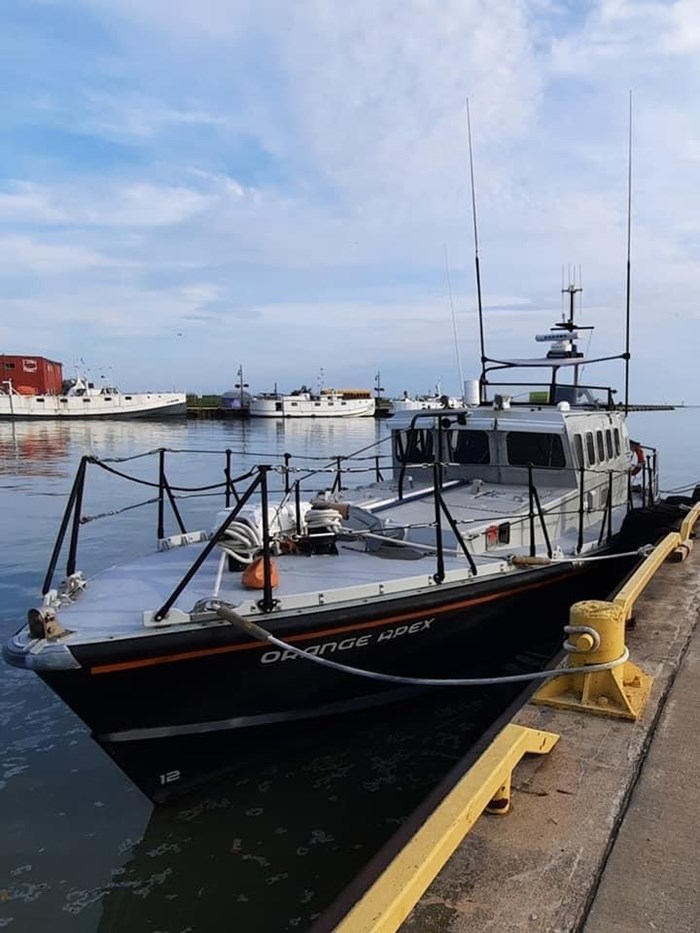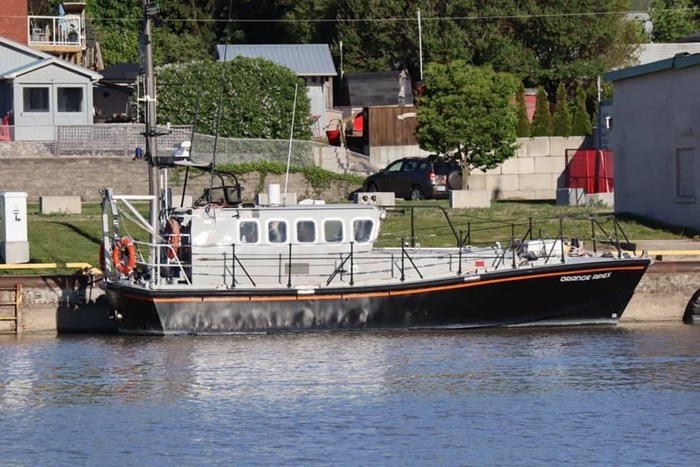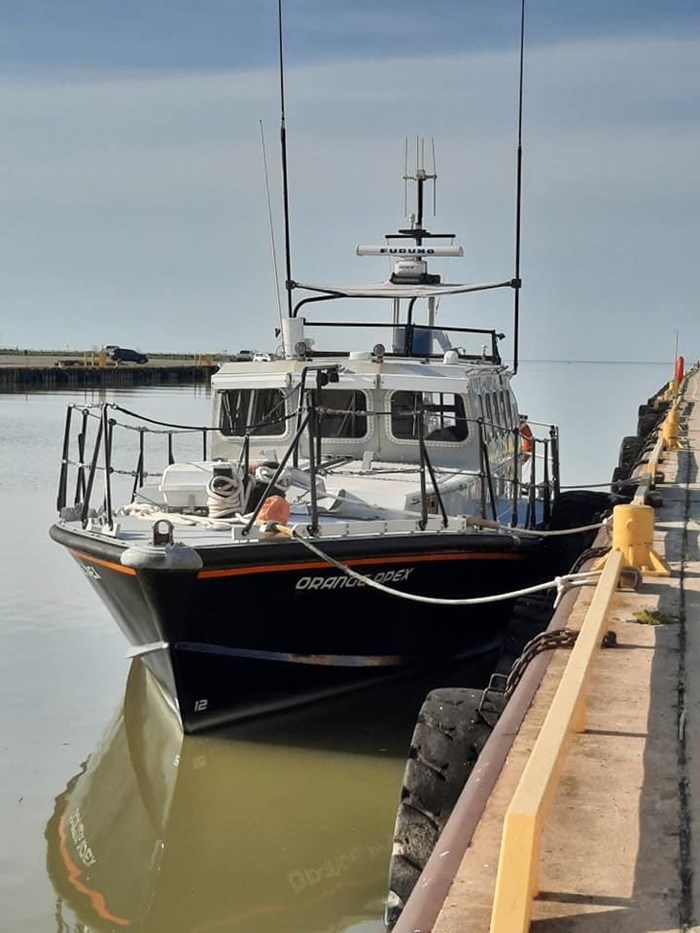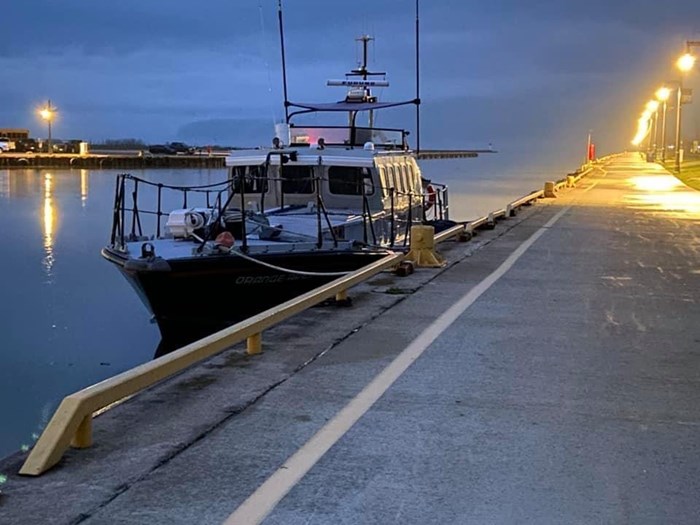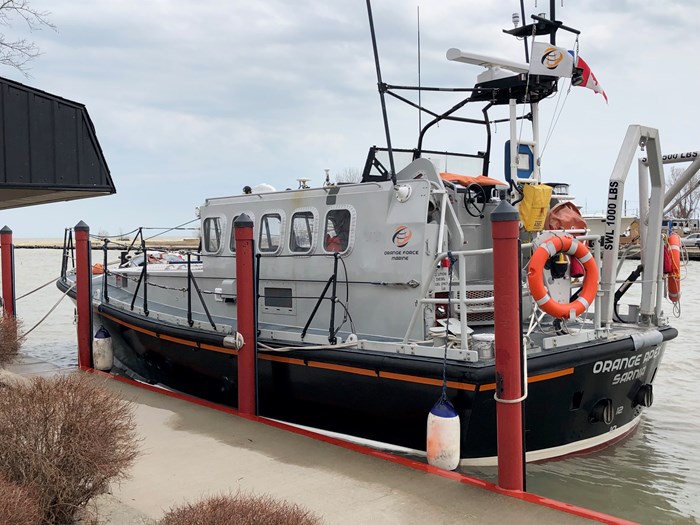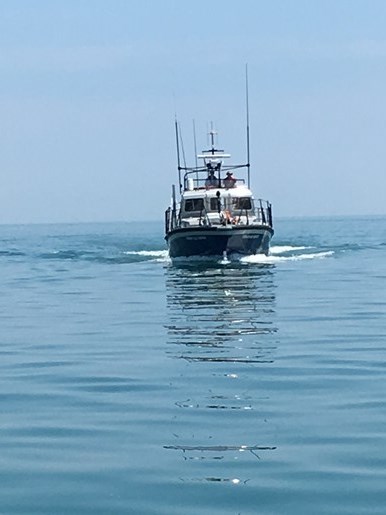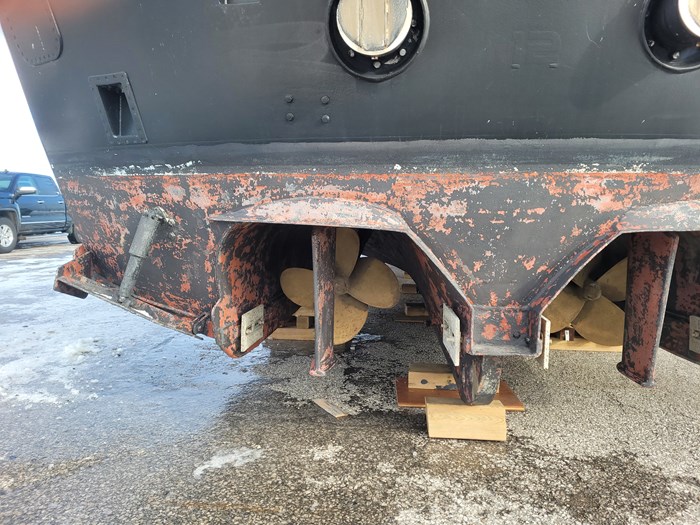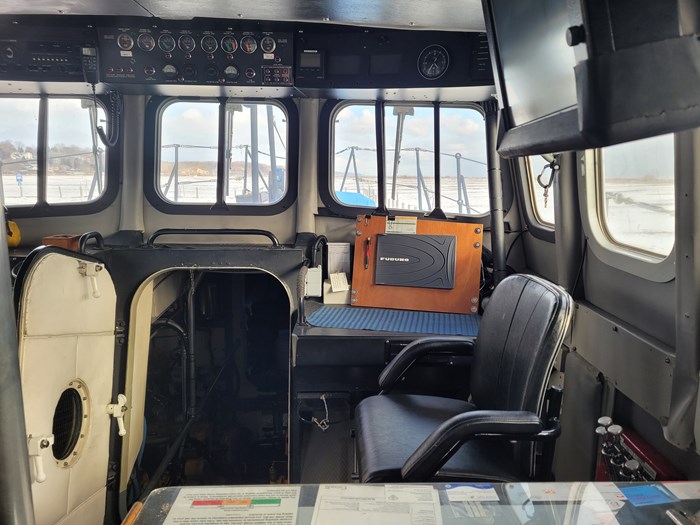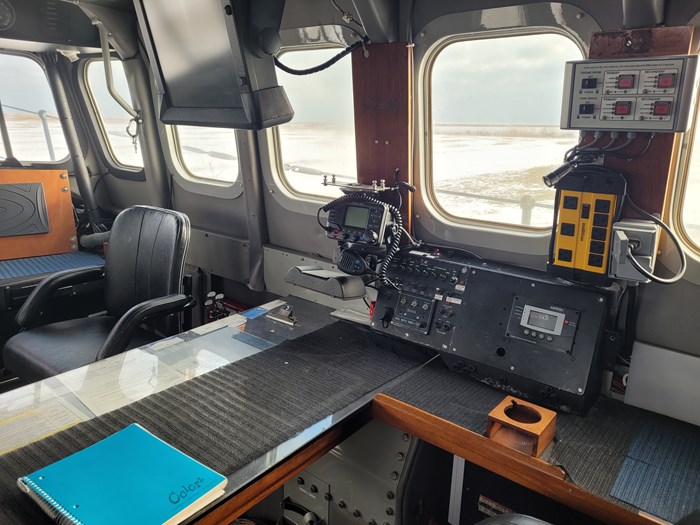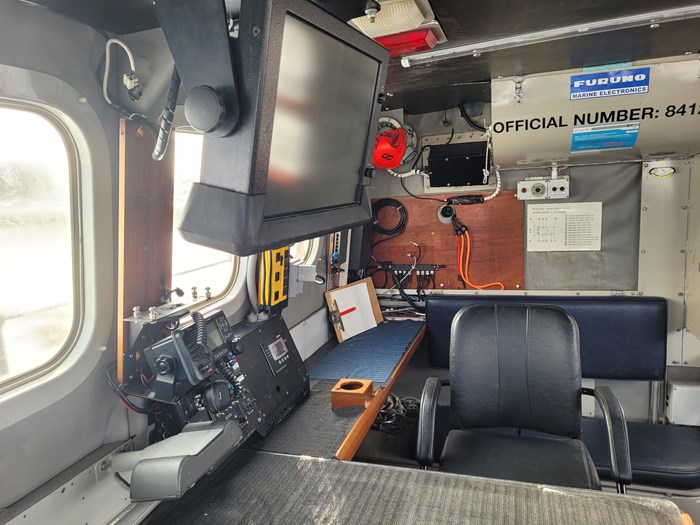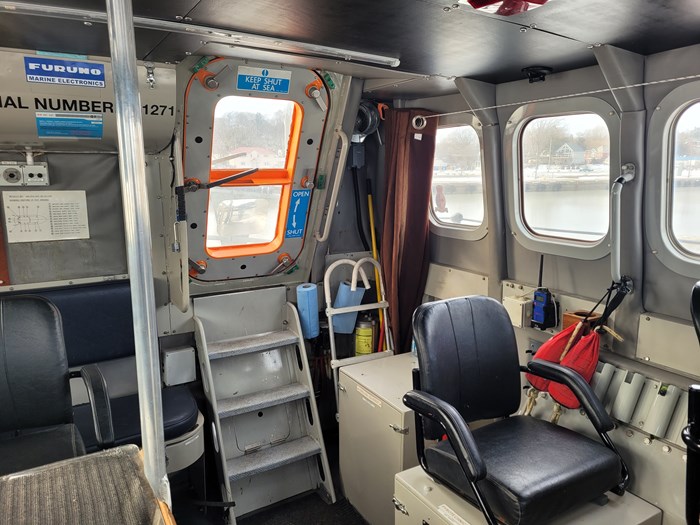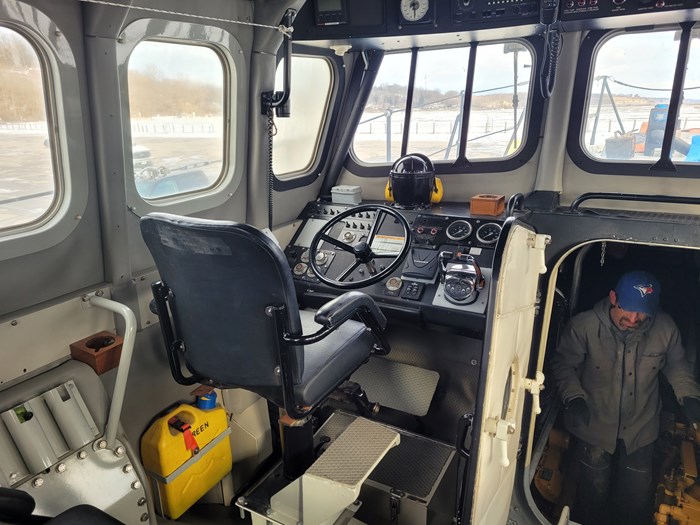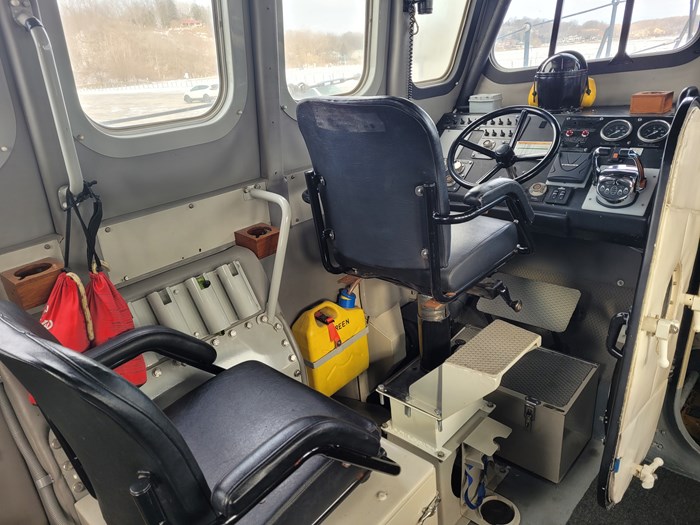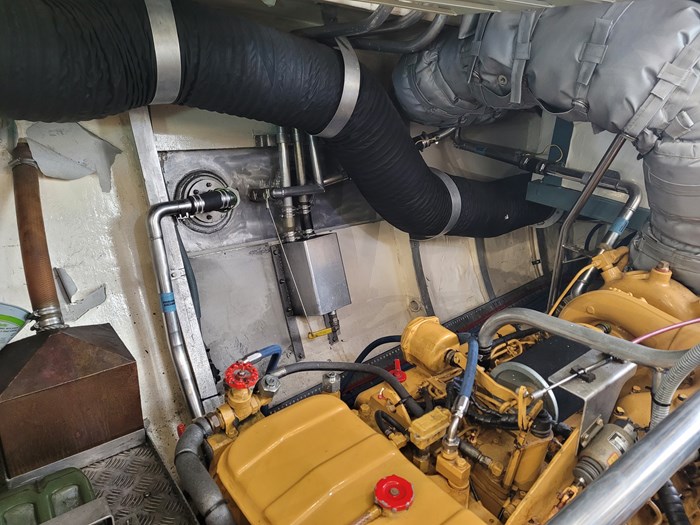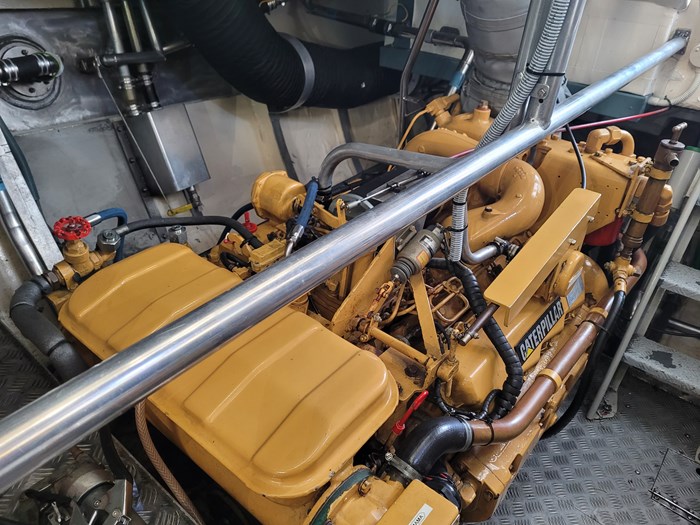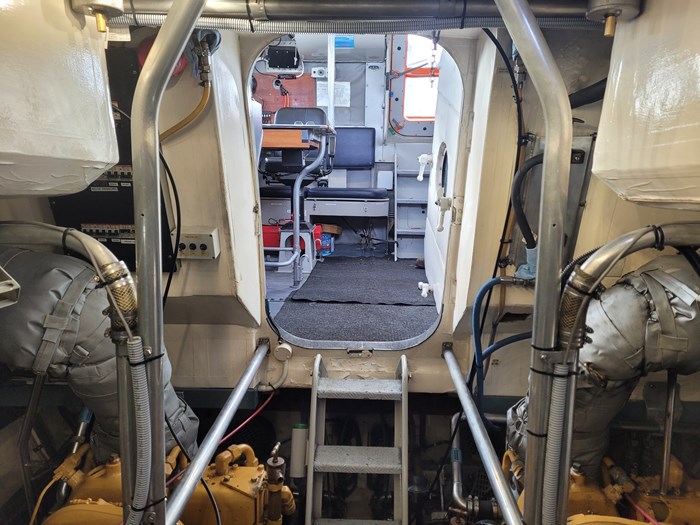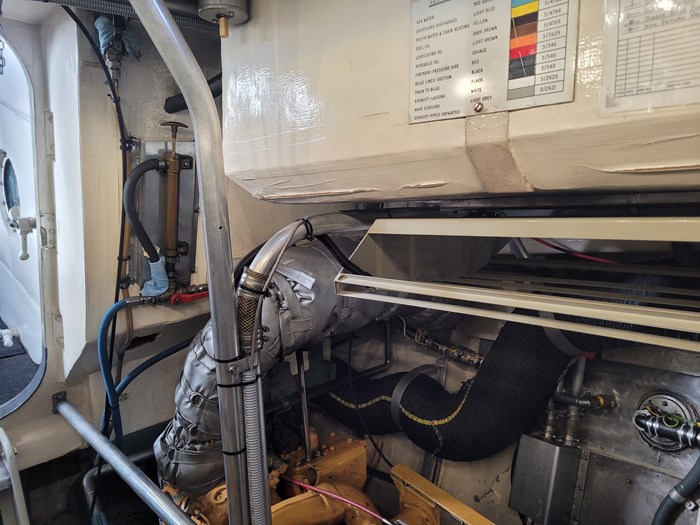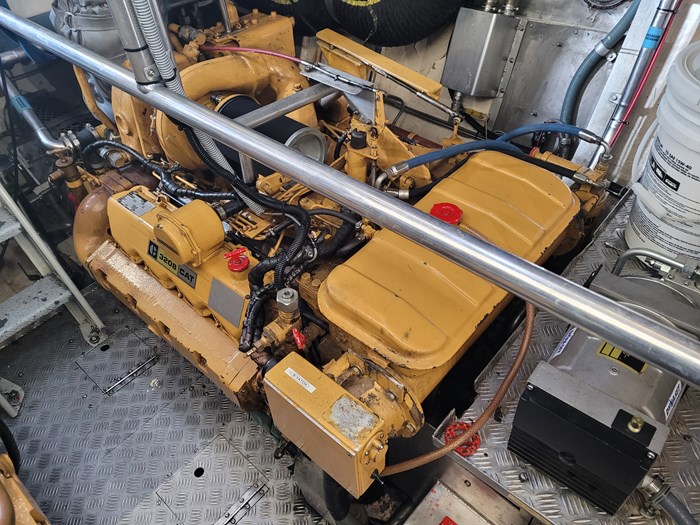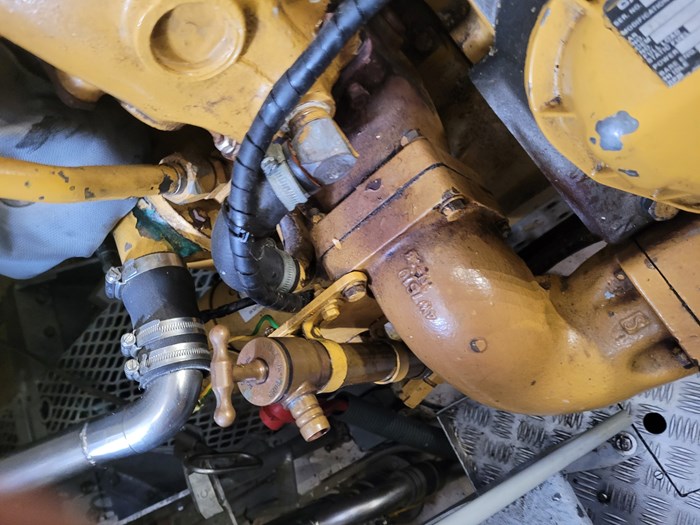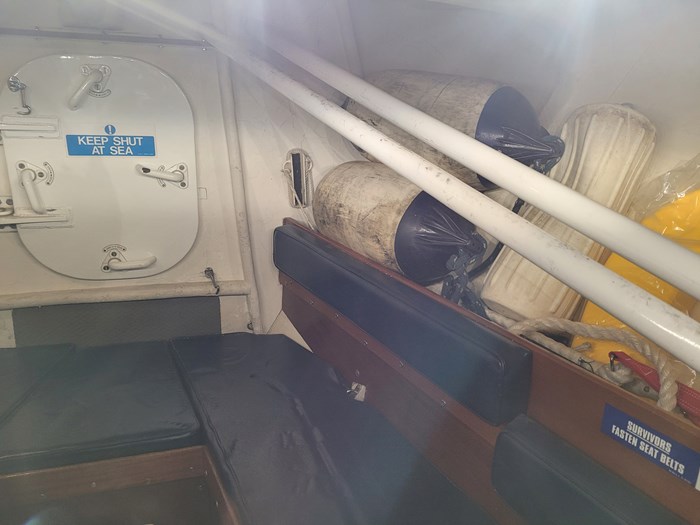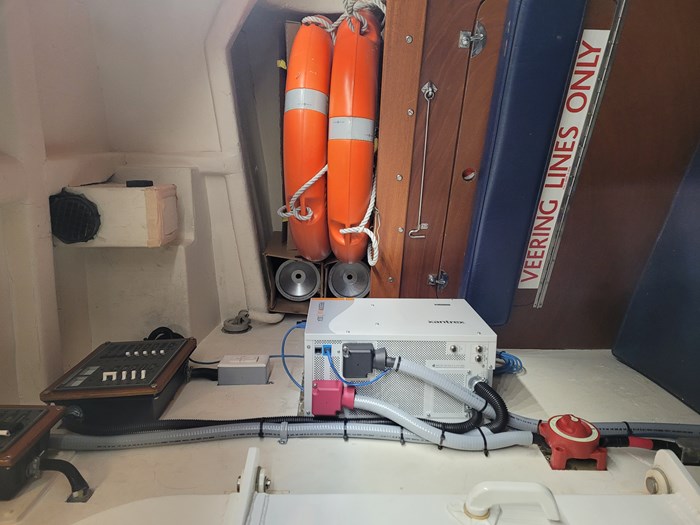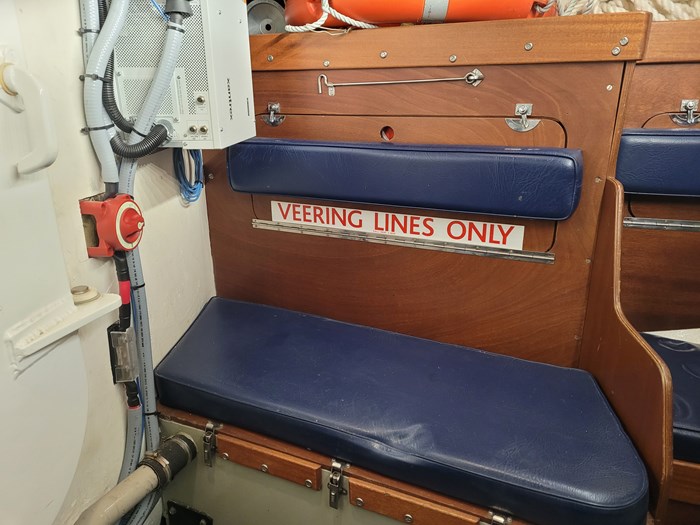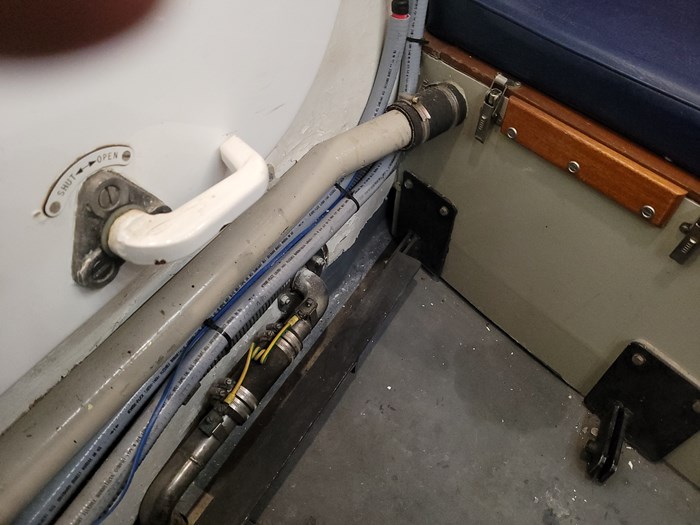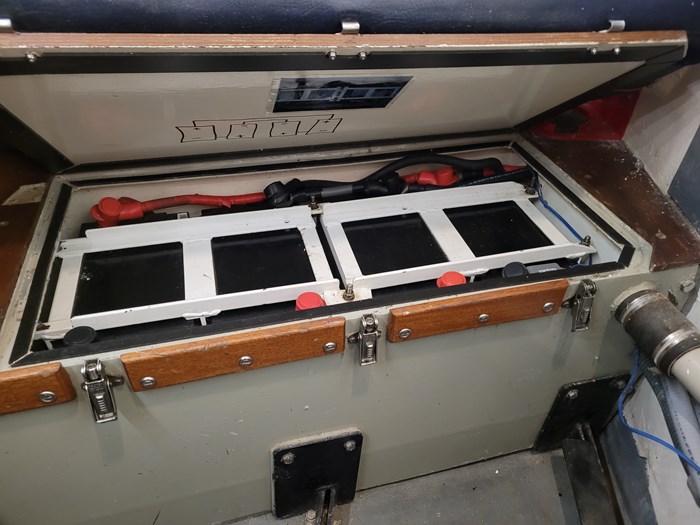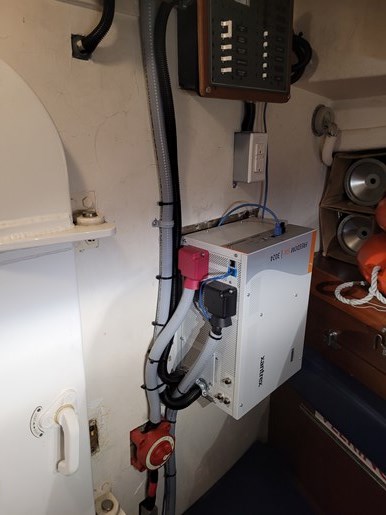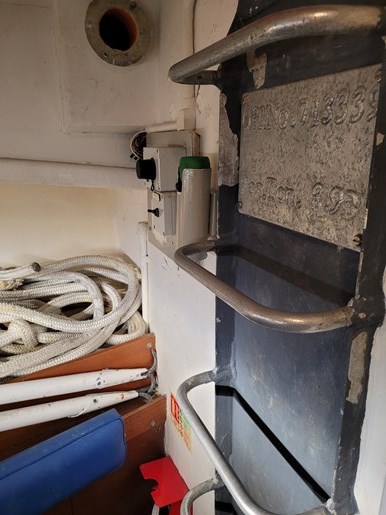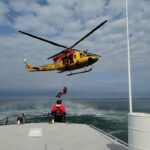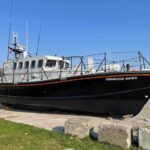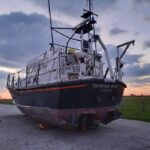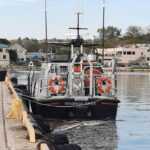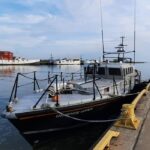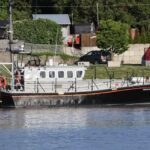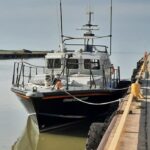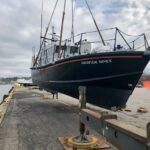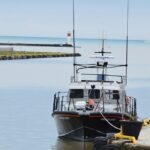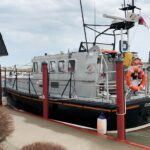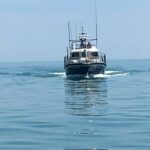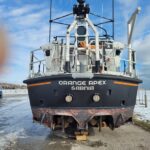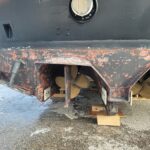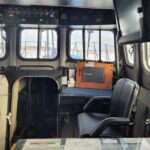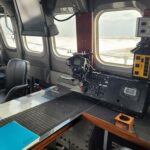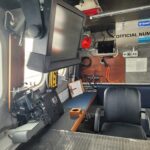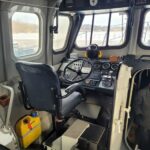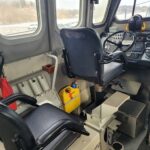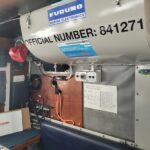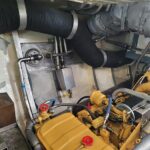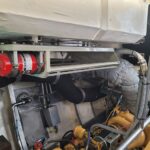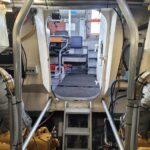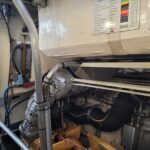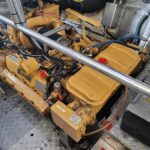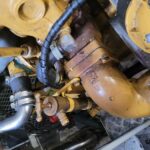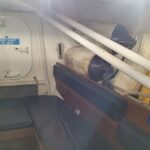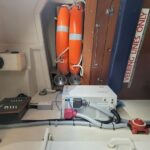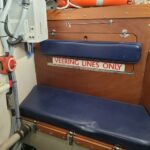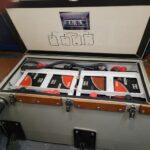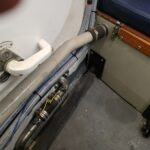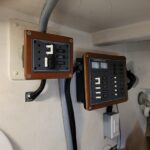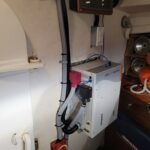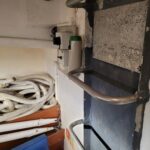 1988 Fairey Mersey
1988 Fairey Mersey Class
EXCEPTIONAL OPPORTUNITY to own one of the most versatile, multipurpose, all weather vessels that is a true workhorse.
This self righting fully refurbished vessel with loads of upgrades and extensive equipment can handle any job. Originally used as an Emergency Life Boat around Great Britain it has been modified and outfitted to continue serving the commercial marine industries many applications in the Great Lakes fresh waters.
Orange Apex operates in Lake Erie Ontario Canada known as one of the most dangerous lakes in the world. Check out the History of Lake Erie and its known rough water conditions that this vessel consistently handles easily while getting the job done.
Orange Apex with its aluminum hull construction and twin reliable Cat Marine 3208T Diesel Engines is a proven combination that performs daily under the toughest conditions safely. If you're looking for a vessel that is capable of performing multi tasks and duties ,this is it at a fraction of the cost.
Do Not Miss this opportunity to add this quality well maintained vessel to your fleet as they rarely come to market in this condition or equipment configuration .

The vessel with multi launch capabilities can handle rough weather and water conditions but also operate in the lowest of water conditions. The unique tunnel hull design with protected Nibral props, line cutters and low water pick ups with strainers even allows for beaching when needed.
Currently, it is Transport Canada fully licenced Near Coastal Class 1 and has been active performing many required marine commercial duties.
This vessel is in water-ready condition and can be shipped anywhere in the world.
Gross Tonnage 18.29 GT Registered Tonnage 14.99 GT.
Hydrographic and Bathymetric Survey
Marine Science and Research
Ocean Technology R and D
ROV and Underwater Operations
Diving Support Vessel
Marine Infrastructure Inspections
Search and Rescue Response
Security and Monitoring Patrols
Marine Training and Training Support
Salvage and Recovery.
Emergency Marine Towing
Environmental Response
Light /Specialized Cargo Transport
Crew Transfer and Resupply
Specialized Charter or Activities
Electrical
2 x 150amp, 24 volt DC Alternators , one per engine.
4 x Marine Deep Cycle 108Ah batteries Engine Starting Bank.
4 x Marine Deep Cycle 108Ah Storage Bank
24V Panels with 120V/1ph/60hz available via 3000w Pure Sine Wave Inverter on separate electrical panel.
Shore Power 120V/1ph/60hz, 30A Connection on forward deck area.
Navigation Equipment
Electronic Chart System Furuno NavNet TimeZero Touch 2 ( 12" in wheelhouse ). and Raymarine C125 12 " chartplotter.
Radar Raymarine Quantum 18" raydome.
AIS EmTrak B-100 Class B Transponder.
GPS Furuno NavNet Internal GPS Receiver.
Autopilot Furuno Navpilot 300.
Depth Sounder, Furuno Rez Boost TZ Touch 2 with twin ES-600 transducers.
Speed Log, Raymarine ST-50.
Fluxgate Magnetic Compass , KVH Gyro Compass.
Search Lights, Dual , ship powered , high wattage search lights , multiple handheld.
Marine VHF Radios, 1 x ICOM M506 VHF-DSC with Command Mic (Wheelhouse) and 1 x ICOM M324 VHF-DSC radio ( Flybridge).
Handheld VHF Radio 1 x 5W VHF Radio.
VHF Direction Finder ,Taiyo Model TD-L1520.
Ships Whistle.
Safety Equipment.
EPIRB, McMurdo Smartfind ES Plus-Auto Float Free.
Liferaft, Deck Mounted , 8 person, coastal Survitec Life Raft, hydrostatically released.
Fire Equipment. 1 x 33 ft Fire Hose with adjustable nozzle , engine driven fire pump , 3 x manual Dry Chemical and CO2 Fire Extinguishers . Pyrogen extinguishing system for engine room and fuel tank area.
Deck Equipment and Special Features.
Working Deck Space, 50 sq ft Aft Deck, 100 sq ft Forward Deck
A-Frame Crane 1000 lbs,WLL, 6 ft height, 3 ft width, 3 ft transom extension (@ 25 degrees) Small boat tender hoisting capability.
Manual Davit Crane, 500 lbs WLL, 6 ft height, 4 ft side reach, 30 ft of cable on manual reel, deck mounts on Port and Starboard aft sides.
Multi-Beam Echo Sounder Pole Mount, Stbd Side, Mid-Deck footing for pole support.
Anchors 2 x 20 kg Delta Anchors and 30m anchor line and chain.
Capstan, 5 Ton Rated Anchor / Line Handling Capstan
Towing Posts, 2 x 25 Ton Rated Towing Posts Forward and Aft.
300ft of 1.25" double braided nylon Tow Line.
3 x 10ft Boat Hooks, fore deck and cabin mounted.
*** Additional Engine Information.
Engines completely rebuilt in 2015 and properly maintained on a regular basis. Engine Hours differential based on power generation use.
US Purchasers pay No Sales Tax in Canada.
[frontend_admin form="270"]